If there was one event that could bring together FCC Chairman Ajit Pai, the top leaders of the broadcast television industry and an endless array of exhibitors eager to grow their media tech sales, the 2017 NAB Show now officially underway in Southern Nevada is the definitive draw.
If you believe a global study released this morning by New York-based Accenture, the percentage of consumers worldwide who prefer watching TV shows on television sets plummeted to 23% between October and November 2016, compared to 52% in the same period one-year earlier. That's one of the key takeaways from the Accenture 2017 Digital Consumer Survey, and RBR + TVBR got its hands on exclusive data that shows U.S. consumers are leading this trend.
There's a new threat to iHeartMedia's bid to "avoid bankruptcy." That's according to Reuters, citing "people familiar with the matter." The news organization reports that a group of the company's lenders has signed a "cooperation agreement" to oppose a debt restructuring agreement proposed by the nation's No. 1 owner of AM and FM radio stations.
Less than 24 hours after the FCC restored the UHF discount, allowing broadcast TV companies to effectively own more stations, Sinclair Broadcast Group has agreed to acquire Bonten Media Group Holdings. Concurrently, as part of this deal, Cunningham Broadcasting Corp. will purchase the membership interest of Esteem Broadcasting. The aggregate purchase price: $240 million.​​
With a flurry of activity focused on TV industry tech advancements, Emmis Communications Chairman/CEO Jeff Smulyan and Paul Brenner, President of Emmis' wholly owned TagStation, held court with key radio industry trade journalists and top Congressional aides alike as the two unveiled several new advancements for both the NextRadio app and TagStation's audience measurement tool, the Dial Report.
Sign up for free to get The Daily Intelligence Report delivered to your inbox. RBR-TVBR delivers complete broadcasting news analysis and our infamous observations.
| Symbol | Name | Last Trade Price | Change |
| --- | --- | --- | --- |
| | | | |
| | | | |
| | | | |
| | | | |
| | | | |
| | | | |
| | | | |
| | | | |
| | | | |
| | | | |
| | | | |
| | | | |
| | | | |
| | | | |
| | | | |
| | | | |
| | | | |
| | | | |
| | | | |
| | | | |
| | | | |
Exclusive members-only content.
Click here
to sign up.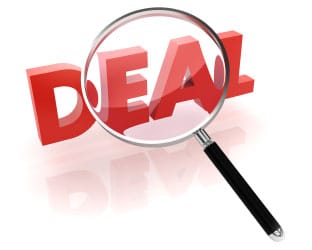 The State of Wisconsin - Educational Communications Board is picking up an FM translator in a Wisconsin city expressly to rebroadcast the HD3 programming on one of its Wisconsin Public Radio stations.
In last week's Media Monitors TV Spot Ten report, the Chevrolet Dealer Association held steady at No. 1 with 25,080 spots. Neutrogena also held steady at No. 2 with 20,345 ads and the Honda Dealer Association climbed up a notch to No. 3 with 19,326 commercials.
In last week's Media Monitors Cable Spot Ten report, GEICO moved up to No. 1 with 39,439 spots. Burger King slid down to No. 2 with 38,291 ads while Progressive ascended to No. 3 with 31,465 commercials.
The Incentive Auction Task Force and Media Bureau have finalized the assignment of Regional Coordinators to support broadcast television stations moving to new channel assignments in the post-incentive auction transition period.
This year's "Radio Marketer of the Year" Award, which recognizes a brand's advertising and promotional endeavors over the past year at AM and FM radio stations across the U.S., is going to the No. 1 bidder in the FCC's incentive auction.
Attention, radio and TV sales executives: If your station is not presently enjoying an advertising relationship with the top 25 retailers and restaurants on The NPD Group's just-released 2016 Checkout Penetration Index, you better start scheduling some appointments with key media planners and brand managers right now.
NBCUniversal has taken a big step in reaching mobile consumers by striking a deal with mobile advertising player Kargo. The newly forged relationship will allow NBCUniversal to bring to fruition "the world's largest premium ecosystem for mobile advertising."
FCC Chairman Ajit Pai has taken the push for diversity and digital empowerment to a new level. Today, Pai revealed his intent to establish a new federal advisory committee focused expressly on the topic.
Clip Interactive has completed the first phase of development of their in-car and in-home consumer products integrations, providing support for automobile technologies Apple CarPlay, Android Auto and in-home consumer platforms Amazon Echo and Google Home to every radio station on the Clip platform.
Television broadcasters now have access to an ATSC 3.0 Advanced Emergency Alerting (AEA) "starter kit," intended as an introduction to the powerful new emergency communications capabilities of the next-generation digital television standard.
The coming ATSC 3.0 broadcast standard is the talk of the media and entertainment industry, and vendors galore are touting their products designed to "unleash the full power" of the emerging next-gen TV standard's specifications. Among the companies vying for attention is Imagine Communications, which has partnered with broadcast TV giant Sinclair Broadcast Group in showcasing what it says is its ability to offer broadcaster a "comprehensive ATSC 3.0-optimized solution portfolio."