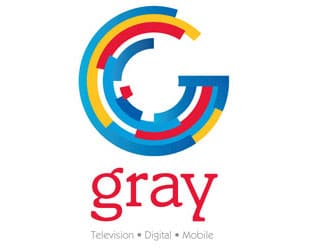 Gray Television has reset its top local managers at its TV stations in five sub-Top 100 DMA markets.
In Davenport, Iowa (DMA No. 101), Susan Ramsett is now the GM of NBC affiliate KWQC. She was formerly GM of CBS KGIN & KOLN and NBC KSNB in Lincoln, Neb., and NBC KNOP, CBS KNPL and Fox KIIT in North Platte, Neb.
Succeeding Ramsett in Lincoln (DMA No. 105) and North Platte (DMA No. 209) is Shannon Booth succeeds Ramsett as GM. Since 1998, Shannon has held various news, operations, and promotions positions at Gray's ABC KCRG in Cedar Rapids, Iowa, and has been the station's Director of Brand Marketing and Creative Services. Prior to KCRG, Shannon worked at four other Iowa television stations, including WHO-TV in Des Moines.
In Marquette, Mich. (DMA No. 180), Rick Rhoades will become the GM of NBC/FOX WLUC on April 1 upon the retirement of Rob Jamros, who has led WLUC TV6/FOX UP for the past 27 years. A 14-year veteran of WLUC, Rick has served as the station's GSM for the past seven years. A graduate of Northern Michigan University, Rick worked as a golf professional before joining WLUC.
In Parkersburg, West Virginia (DMA 194), Ken Long is now the General Manager of WTAP (NBC), WIYE (CBS) and WOVA (FOX). He began his broadcast career over 30 years ago, and joined the Newscenter in 2009. Ken has served as General Sales Manager since 2013. He succeeds Roger Sheppard, who retired on March 1st after 27 years at the Newscenter, including 17 years as General Manager.
Gray owns and/or operates 100 television stations across 54 television markets.