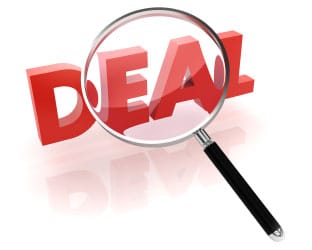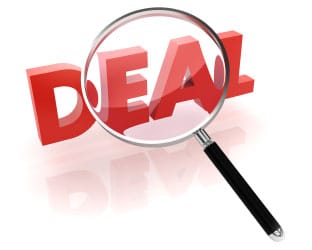 Transaction applications. Contracts for license assets. Contracts for operational assets. Contracts for various types of LMAs. Purchase options. Legal tender. The sales of KUQI-TV in Corpus Christi and three low power outlets have left an awesome paper trail, creating a whirlwind centered on TV group head Terry London.
We'll start with the sale of the license for Channel 38 KUQI, Corpus Christ's Fox outlet. It's going from Fred and Lauryn Hoffman's High Maintenance Broadcasting to KUQI Licensee LLM, headed by Lester and Shelya Langley. Lester has a 40% stake in National Communications, which owns a TV in Lake Charles LA, and a 20% stake in Bluebonnet Communications, which owns five Texas LPTVs.
Langley will pay $5.8M cash for the station.
He will not be acquiring everything associated with the station, however. The non-license assets are going to Terry London and his KIII Service Company Inc. for $1.7M. London will plunk $325K into escrow, but will get it back at closing and profer a note for the full amount.
The KIII in the licensee name refers to ABC KIII, which is on digital Channel 8 but refers to itself as virtual Channel 3 – the three I's in the calls are of course the Roman way of saying 3.
London will have an option to pick up the license for KUQI from the Langleys, at the same price they paid, for ten years – and the option can be considered for renewal at that time if not already exercised. He is paying $400K for the option.
KIII will provide news for KUQI, but will keep its overall contribution to the stations program schedule below 15%.
KIII will sell time for KUQI, with the licensee getting the greater of $40K per month or 70% of total revenues less agency commissions.
There will also be cash going the other way, as KUQI pays KIII for various operational services to the tune of $12.5K monthly.
And finally, London is getting three LPTVs from the Hoffman's GH Broadcasting License. London is buying them as KXPX License Company LLC.
The stations are KXPX-CA, KTOV-LP, both licensed to GH; and KCBO-LP, licensed to Channel 7 of Corpus Christi Inc.
The price: $1KM cash, plus a $250K non-compete with Fred Hoffman.
Add up the full power license, full power non-license assets, purchase option, LPTV deal and LPTV non-compete and you get a bottom line price of $9.15M.
For those keeping score at home, the LMA relationship between KUQI and KIII is set up so as not to trigger attribution problems, and there is no limit to the number of LPTVs a company can own in a given market.