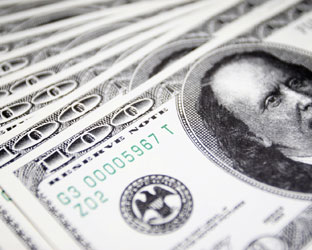 As any casual observer of U.S. advertising trends could conclude, online/digital and "traditional" broadcast and spot cable dollars — fueled by local digital's rapid rise and a healthy political environment — will undoubtedly grow in 2020.
BIA Advisory Services has now put a percentage on the size of that anticipated growth.
BIA's newly released U.S. Local Advertising Forecast 2020 estimates total local advertising revenue in the U.S. will reach $161.3 billion in 2020.
That's a 5.8% increase from $152.5 billion this year.
And, it's not just digital that's fueling the rise.
Traditional media revenue will account for 58.5% of total local advertising in 2020, at $94.4 billion — increasing with the help of political spend from $93.2 billion in 2019.
Online/digital revenue will grow to $66.9 billion in 2020. That will comprise 41.5% of total local media revenue, but it is the rate of increase that's particularly noteworthy: The total dollars will be up from $59.3 billion in 2019.
"The expectation of an aggressive presidential election next year, along with primaries and state-wide races, indicate that political ad spending will be a serious driver of local ad revenue next year," said Dr. Mark Fratrik, chief economist and SVP at BIA Advisory Services. "Combine these factors with the ongoing growth of mobile and social advertising and the emergence and future significant advancement in over-the-top (OTT) advertising, the revenue landscape for next year looks robust."
---
Join RBR+TVBR, Radio Ink and the industry's top leaders in New York for Radio's Financial Summit: Forecast, the premier annual radio industry financial conference. This event gathers radio owners, CFOs, group executives, managers and Wall Street analysts to discuss conditions and predictions for the coming year. Forecast is the only conference of its kind in radio. Participants will hear about trends and opportunities, and meet the trendsetters. Though the primary focus is on the numbers, this conference examines the information that drives the numbers.
To register, please click here
---
Among the forecast's key findings:
Over-the-Top (OTT) Locally Activated Advertising: $1.06 billion will be spent in 2020, doubling to $2.13 billion by 2024.
Political Advertising: $6.58 billion will be spent in local political advertising in 2020.
Most of the ad spend will be spread across:
Over-the-air (OTA) television: $3.07 billion (47%)
Online/digital: $1.42 billion (22%)
Cable: $915 million (13.9%)
Radio: $312 million (4.7%)
OTT: $51 million (0.8%)
Mobile and social advertising: $29.5 billion will be spent on mobile in 2020, growing to $44.6 billion by 2024. Close to 40% of mobile spending will be tied to native social.
"Political advertising will vary significantly based on the size of the market and specifics of local elections," said Fratrik.
The three top local political revenue generating markets are Los Angeles, Phoenix, and Philadelphia.
In those top DMAs, OTA television will get close to 47% of the political ad spend across the markets, with online/digital getting close to 22% of the political spend.
The forecast also projects significant ad spending in native social advertising next year.
Social media ad revenues from all forms of mobile devices now represent about 93.8% of total social ad spending and will grow to nearly 96 percent by 2024 as more user activity shifts away from desktops to portable devices. The mobile native/social segment of mobile advertising is the fastest growing area, forecasted to grow 13.9% from 2019-2024.
"We've been carefully charting the growth of mobile and social to track its growing importance to national and local advertisers and its ability to precisely target and reach local consumers," said Rick Ducey, managing director of BIA Advisory Services. "Now, we expect the emergence of OTT to grow quickly because it can deliver the type of targetability and tracking advertisers require today. Plus, it will give local television stations the opportunity to increase their online revenue. We are tracking this and more in our 2020 forecast to help businesses more precisely understand where ad dollars are going and plan accordingly."
---
BIA's U.S. Local Advertising Forecast 2020 provides nationwide total U.S. spending estimates for five years, along with individual media forecasts for 13 media, now including OTT. Additionally, the U.S. Local Advertising Forecast 2020 is available on a local market level for all 210 television markets and 262 radio markets in the firm's BIA ADVantage platform.