In less than two weeks, this country's voters will go to the polls for midterm elections. Some believe this Election Day is the most significant one in years, especially in terms of the economy.
How will the composition of the 116th Congress impact investor and other economy-related decision-making?
If Republicans hold on to their majority, will it set the stage for party leaders to address deficit concerns? Or if Democrats take control of the House, can we expect to see legislative gridlock for the next two years?
Whatever the outcome, it will be time for postmortem analysis.
You can't budget for what you don't know, or minus crucial information. Perspective is also important, as are today's facts and historic indicators.
One week after this historic election, Forecast 2019 will provide the depth and expert evaluation you need in planning the coming year. Forecast's opening panel of industry experts will be ready to offer their prognostications on what's in store for the country and media in the near and long term future, as well as what categories, platforms and initiatives are most likely to generate the most revenue growth and expansion.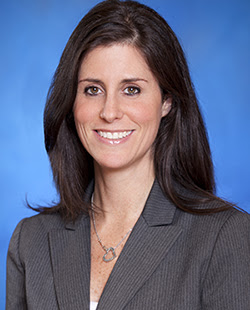 The panel will be moderated by Marci Ryvicker, managing director/equity research at Wolfe Research and co-chair of Forecast 2019. Marci brings years of experience to the table, with specific focus on diversified entertainment, broadcast, outdoor, and cable/satellite.
Joining Marci are experts whose insights will help you navigate the coming year with more confidence: 
John Bishop — head of media insights and research at MediaVillage, the media industry's leading market intelligence, content marketing, and business connections firm.
Katz Media Group CEO Mark Gray
Wells Fargo Securities Director and Senior High Yield Analyst Davis Hebert
Vincent Létang — EVP of global market intelligence for MAGNA, overseeing market research, forecasting, strategy, and advisory services.
Forecast 2019 brings together the best and brightest talent in broadcasting and advertising to forecast the coming year, and to discuss the trends and momentum that will affect ratings and revenue. From Washington to Wall Street, automobiles to mobile devices, Forecast focuses on what's ahead in the broadcast community's future and how to prepare for its opportunities and challenges.
This is the industry's only forum that allows radio owners, CFOs, group executives, managers, and Wall Street analysts to gather for an open exchange on conditions and expectations for the coming year.
The conference concludes with the networking event of the year, the annual "Top 40" cocktail reception, the 40 Most Powerful People in Radio.
---
Seating at the event is limited and may sell out. Register today so you don't miss any of the important information that you'll hear only at Forecast. Click here.