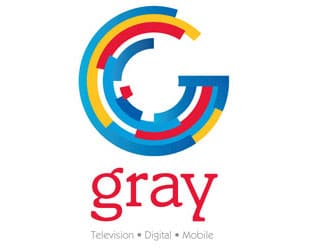 As of May 1, no less than 26 Gray Television staffers will have new roles.
It's all thanks to a number of internal promotions made by the company on Tuesday.
And, CEO Hilton Howell Jr. explained, the mass elevations were needed in response to the growth seen at Gray in recent years.
"It is now time for Gray to improve its management structure to better reflect the company that we have become and better enable our stations and businesses to serve their viewers and customers," Howell said.
Now with SVP titles are the following individuals:
Karen Youger, SVP/Sales Operations
Jay Cowart, SVP/Chief Accounting Officer
Sabra Cowart, SVP/Financial Reporting
Vance Luke, SVP/Controller
Rob Folliard, SVP/Government Relations and Distribution
Jan Goldstein, SVP/Human Resources
Ellenann Yelverton, SVP/Deputy General Counsel
Now in VP roles, divided between Operations and Administration, are the following individuals:
Ryan Burlison, VP/Sales Training and Development
Glen Hale, VP/Digital Content & Audience Development
Brandon Omohundro, VP/Digital Operations
Erin Overstreet, VP/Digital Sales
Garrett Pope, VP/Traffic and Sales Systems
John Alexander, VP/Assistant General Counsel
Robin Collins, VP/Tax
Brittany Cook, VP/Internal Reporting
Andre Holmes, VP/Financial Analysis
James Jefferies, VP/IT Operations
Brian Morris, VP/Chief Information Security Officer
Angela Moyle, VP/Shared Services
Mike Zima, VP/External Reporting
Lastly, administrative professionals named as Corporate Officers are as follows:
Claire Ferguson, Asst. Secretary, Assistant General Counsel
Maurice Gibson, Asst. Vice President, Employee Relations
Keith Hildibrand, Asst. Vice President, Benefits
Doris Jones, Asst. Vice President, Shared Services
Will Joslin, Asst. Secretary, Assistant General Counsel
Lindzy McQueen, Asst. Secretary, Assistant General Counsel
Gray President & Co-CEO Pat LaPlatney said, "We believe that the current public health emergency is no reason to delay recognizing key talent or to delay improving our internal management structure."