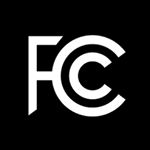 Three months ago, word first surfaced around Washington, D.C., that a former attorney at prestigious law firm Williams & Connolly LLP was President Trump's likely pick as the next FCC Commissioner.
Late in the evening of June 1, the White House revealed that Geoffrey Starks has indeed been selected to serve on the Commission. Now, the Senate Commerce Committee is gearing up for a hearing on the Trump nominee.
The Committee, headed by Republican Senator John Thune of South Dakota, will convene a hearing at 10am on Wednesday (6/20) to consider Starks' nomination.
Also on the agenda is the nomination by the White House of Peter Feldman to serve as a member of the Consumer Product Safety Commission.
The hearing will take place in Russell SOB, Room 253.
Starks would take the remainder of a five-year term ending June 30, 2022.
He would fill a role formerly held by Democratic FCC Commissioner Mignon Clyburn, who is no longer participating as a member of the Commission although is still officially a part of the FCC; her term runs out when Starks comes on board or at the end of this Congressional term, whichever comes first.
It is the White House's desire, and likely that of the Senate and the FCC, to have a five-member Commission as soon as possible.
Starks presently serves as an assistant chief in the Enforcement Bureau and has also served as senior counsel at the U.S. Justice Department.