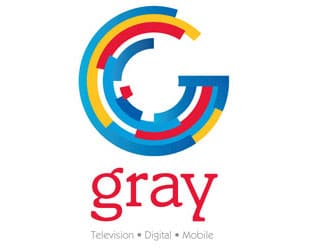 Changes in the top management at for Gray Television stations, which have been planned "for many months," have now been cemented by the company merging with Raycom.
Four station department heads to have been elevated to the role of General Manager in their respective markets. Each of these individuals succeeds a Regional VP/GM who, until now, have been running a local station as well as overseeing additional Gray television stations.
Those former Regional VP/GMs are now Television VPs, and are Lexington, Ky.-based Chris Mossman; Charleston, W. Va.-based Matt Jaquint; Colorado Springs-based Nick Matesi; and Lansing, Mich.-based Mike King.
An announcement from Gray downplayed their promotion and instead focused on the new local leaders in those four markets.
In Lexington, DMA No. 63, Gray promoted Jeff Anderson to GM of CBS affiliate WKYT-TV. Anderson served as Director of Local and Digital Sales since early 2014. His resume includes a stint as Director of Sales for Republic Media in Phoenix and as VP/Advertising for the Lexington Herald Leader.
In DMA No. 73, the Charleston-Huntington, W. Va. market, Gray has selected Matt
Moran to serve as GM for NBC affiliate WSAZ-TV, The CW affiliate WQCW-TV, and its MeTV subchannel. He rises from GSM, a role Moran has had for six years.
At KKTV-11 in Colorado Springs, Colo., ranked No. 87 in market size, Liz Haltiwanger rises from News Director — a role she's held for 10 years, resulting in multiple honors as Station of the Year from the Colorado Broadcasters Association. She joined KKTV as a producer in 2003.
In Lansing, DMA No. 115, Gray has named Debbie Petersmark as GM of "WILX Media," comprised of NBC affiliate WILX-10 and its local media solutions. Petersmark joined the station in 2000 as an Account Executive and she has served as GSM since 2014.
The promotions come following the June 25 announcement from Gray that it intends to combine its operations with Raycom Media in a transaction valued at $3.6 billion.