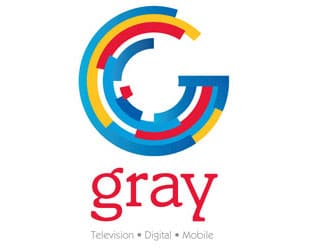 Washington, DC – About Gray Television:
Gray Television supports local community interests by providing quality television broadcasting and exceptional service in each market we serve. We own and operate leading media outlets in over 50 markets throughout the country – all delivering the news, weather, sports and entertainment that millions of our neighbors count on every day. We are an unmatched broadcast pioneer that keeps getting bigger and better.
About the Gray Television Washington News Bureau:
The Gray Television Washington News Bureau's focus is hyper-local coverage of Washington news for our TV stations. We work closely with the stations to report on issues directly affecting viewers in their markets. Our primary job is to speak with senators and congressmen about local and national issues and to hold them accountable. Our team has built strong contacts with these lawmakers. Members of Congress know that when they talk to Gray Television reporters, they have a direct line of communication with their constituents. We also provide our stations coverage of local people who visit Washington — whether it's a businessperson testifying at a congressional hearing or a local veteran coming to visit our national memorials.
Job Summary:
Gray Television is looking for a videographer to shoot and edit news packages for its Washington Bureau based on Capitol Hill. The videographer will help gather content for Gray stations in dozens of markets across nearly 30 states. The ideal candidate should also have the skill set to find and research stories and events of interest to the local communities served by Gray Television. The position requires a self-starter who will work directly with the Bureau Chief, reporters, and station news directors. The individual should have a working knowledge of Capitol Hill, politics and campaigns. The individual must also work well with and maintain communication with Capitol Hill lawmakers and staff daily. The position requires a true team player who is driven, can work independently when needed, and can be trusted to get the job done. The individual is expected to assist the Bureau Chief in maintaining the smooth operations of the Bureau and its interactions with the group's local stations.
Responsibilities include, but are not limited to the following:
-Shoot video and interviews, edit and feed news packages
-Shoot live shots using TVU technology
-Conduct and shoot interviews on Capitol Hill and throughout the Washington, DC area
-Post video/written content to websites and social media
Required Skills & Experience:
– At least one year experience working in a local TV station, preferably in a mid-sized or small market
– Excellent writing, shooting, and editing skills
– The ability to write for broadcast and web under typical broadcast newsroom deadlines
– Willingness and ability to travel to local markets and for stories
Email [email protected]